Temples, Mountains & Tiger Nepal Tour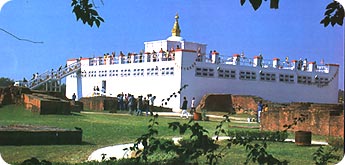 We have not only mountains and temples but we are also rich in wildlife. This trip takes you to famous National Parks of Nepal, Bardia and Chitwan. The chance of tiger sighting is very high in Bardia National Park where as Chitwan National Park is home to more than 500 Asian Rhinoceros and many other games.
Itinerary In Detail
Days 1 Arrival in Kathmandu. Meet at the airport and transfer to hotel. After refreshment, sightseeing of Kathmandu Durbar Square (Old Royal Palace complex). Over night hotel in Kathmandu (1300m)
Days 2 Kathamdnu Sightseeing of Swayambhunath Stupa (Monkey Temple), Patan-the city of Arts and Bungamati-the typical Newari village. Overnight hotel.
Days 3 Kathmandun-Nagarkot (2000m, 32 km) Sightseeing of Pashupatinath ( The holiest Hindu temple on the bank of sacred Bagmati River), Boudhanath Stupa ( The biggest stupa in the world) and Bhaktapur ( The city of Devotees). Drive to Nagarkot ( 2100m) for overnight stay.
Days 4 Nagarkot-Chitwan Drive to Chitwan National Park. In the afternoon, visit the Tharu Village. Overnight bungalow.
Days 5 Chitwan Jungle Safari Tours like elephant ride, canoe trip etc. Overnight bungalow.
Days 6 Chitwan-Lumbini Drive to Lumbini-the birth place of Lord Buddha. After refreshment visit the Mayadevi Temple that shrines the marker-stone.
Days 7 Lumbini-Bardia Drive to Bardia National Park. Check in bungalow.
Days 8 Bardia National Park Today, you will participate in jungle safari tours like elephant ride, jeep drive, bird watching etc
Days 9 Bardia National Park Explore the rich flora and fauna of the park. Overnight bungalow.
Days 10 Bardia/Flight to Kathmandu. Transfer to Nepalgungj airport and catch flight to Kathamandu.
Days 11 Departure Transfer to airport for your international flight back home.
Days 12 Daman-Kathmandu ( 96 km, 3 hrs) Get up early morning for the most beautiful sunrise view of the world! Go to the observatory for the Himalayan Panorama view and after breakfast, continue your journey to Kathmandu.
Days 13 Kathmandu Sightseeing of the ancient township of Bhaktapur-the original capital of Malla Kings of Nepal. The town is the best testimony of preservation of ancient and mediaeval arts and architecture. Visit Thimi-the typical Newari town adjacent to Bhaktapur. Sightseeing of Patan and Bungamati. Patan has the fame as the " City of Arts and Crafts" and in fact you will agree it when you visit the town. After Patan, you will visit Bungamati, another Newari Village where you will have chance to meet the local people and witness their life style.
Days 14 Excursion to Nagarkot or Dhulikhel or Kakani. Today, you can take an excursion to your choice of hill resorts situated in the surrounding hills of Kathmandu. Early morning trip rewards you with excellent Sunrise view over the Himalayan Panorama.
Days 15 Departure Transfer to airport for departure

Note: We can customize this trek according to your travel needs.