Information About Nepal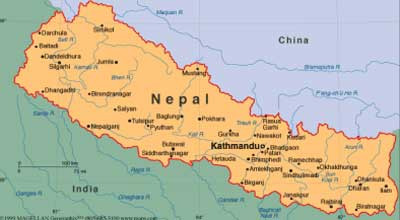 The Federal Democratic Republic of Nepal is one of the most diverse and beautiful places on earth and it is rich in history home to more than 80 different groups of people and generally unaffected by the modern ways of the western world. With the world's 10 highest mountains, lush tropics, arctic tundra, high deserts, compressed into 147,100 square km., there is always another mesmerizing place for us to take you to quickly. And unlike other Asian destinations, you can visit Nepal any time of year. If fascinating cities and ancient architecture is what you seek, take a journey back in time to today's Kathmandu, the capital and travel crossroads. Shop at its bazaars, visit its countless temples, walk the grounds of ancient palaces, or have a cup of tea at one of the many tea stands that offers people watching like you have never known it. When you're ready for something more rural, we can take you south to the Terai, Nepal's agricultural home where farming is still carried out by hand and fields plowed by ox and to Chitwan National Park where Bengal tigers, elephants and rhinos rule the land. Western Nepal is the most remote and least-known region of the country.
Nepal is among the few countries in the world where Seven World Heritage Sites are situated within 20 KMs. of radius.
Location :

Between India & the Tibetan Autonomous Region of the People's Republic of China.

Latitude :

26 degree 12 ' and 30 degree 27' North

Longitude :

80 degree 4' and 88 degree 12' East

National Bird :

Impean Pheasant (Danfe)

National Flower :

Rhododendron Arboreum (Lali Gurans)

National Color :

Red (Simrik)

National Animal :

Cow

National Flag :