Bhutan Chomolhari Trek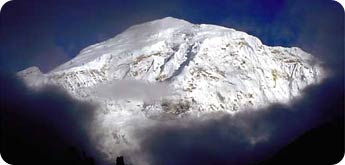 There is very little tourist on the pristine trekking routes in Bhutan. This is primarily a positive off shot of the Bhutanese Government's policulimiting tourist to four thousand a year. Naturally one has the pleasant sensation of breaking fresh ground on treks in Bhutan. The Chomolhari trek follows the crystal clear trout rich upstream trail of Paro Chulalong the verdant Rhododendron canopied forest and salubrious green alpine meadows.
Mt. Chomolhari, having one of the most beautiful peaks in East Himalayas, stands at a magnificent 7300 m with age old frontier forts and sprawling, yak pastures in its foreground a truly rewarding sight for determined trekers. In the course if the trek, one will have sojourned through several places rich in history in Paro, Thimpu and Punkha Valley.
Itinerary In Detail
Days 1 Arrive Paro. Transfer to Hotel. O/N
Days 2 Sightseeing at Paro. O/N.
Days 3 Trek to Shana
Days 4 Trek to Soithangkha
Days 5 Trek to Jangothang.
Days 6 Halt at Jangothang
Days 7 Trek to Langshi
Days 8 Trek to Shodu
Days 9 Trek Dolam
Days 10 Trek ends. O/N.
Days 11 Sightseeing at Thimpu. O/N.
Days 12 Return drive to Paro.
Days 13 Transfer to airport to fly to Kathmandu.

Note: We can customize this trek according to your travel needs.