Black Mountain Trek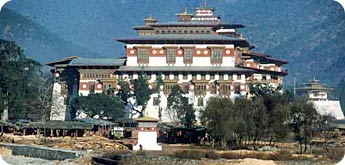 Black mountain range nearly divides the country in two, running from north at the Tibetan border to the south, rich in wildlife at the sanctuary of Manas. The portain near Pelela pass on highway to the east is very picturesque with specious high valley of Rukubjl, Phobjikha, Gogana and Khotakha. The big monastery of Pema Lingpa lineage at Gantay Gompa and small beautiful active Gompas at Gogona are worth visiting. The route follows rich rhododendron forest and typical villages.
Itinerary In Detail
Days 1 Arrive Paro. Transfer to Hotel. O/N.
Days 2 Sightseeing at Paro. O/N.
Days 3 Drive to Thimpu. O/N.
Days 4 Sightseeing at Thimpu. O/N.
Days 5 Drive to Punakha and Gantya Gompa. O/N.
Days 6 Begin your trek to Gogona.
Days 7 Trek to Gogona
Days 8 Trek to Khotakha
Days 9 Trek ends at Chuzomcha. Drive to Tonga. O/N.
Days 10 Drive to Bumtang. O/N.
Days 11 Day excursion around Jakar valley. O/N.
Days 12 DAy excursion to Ura valley. O/N.
Days 13 Drive to Punkha
Days 14 Return Paro. O/N.
Days 15 Transfer to airport to fly to Kathmandu.

Note: We can customize this trek according to your travel needs.