Day walking Tours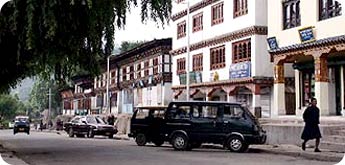 Guided by day-walk includes 5/6 hours walk a day with packed lunch and return to hotel for overnight. It gives an opportunity to visit and view local villages and have direct contact with local people also ample time to take photographs. Hot lunch and tea in local farm houses will be arranged. Occasionally it will be possible to participate in local sports, folk dances etc.
Itinerary In Detail 7 nights / 8 days Tour

Days 1-4 As in tour no. 1
Days 5 Drive to Thimpu. Afternoon at leisure.
Days 6 Drive to Tonga. O/N.
Days 7 Drive to Bumtang. O/N.
Days 8 Walking tour of Jaggar Dzong, Lame Gompa, Kurji and Jamphle Lahakang.
Days 9 Walking tour of Konchusum, Tamijing, Guru Lahakang, Swiss farm.
Days 10 Walking tour of Peslling, Ugenpelri, Membertso
Days 11 Drive to Punkha. O/N
Days 12 Walking tour of Wangdi and drive to Thimpu. O/N
Days 13 Walking tour of Thimpu town. O/N
Days 14 Drive to Paro. O/N.
Days 15 Transfer to airport to fly to Kathmandu.

Note: We can customize this trek according to your travel needs.