Western Bhutan Tour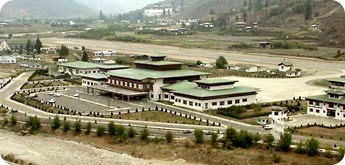 The Himalayan Kingdom of Bhutan is fast emerging from centuries of self imposed isolation, and it is perhaps the world's most exclusive tourist destination. The present Bhutanese king opened the country to tourist in 1974, and it is the Government's policy to regulate tourism in order to pressure the country's pristine environment and the traditional lifestyle of Bhutanese people. Bhutan is a visit to reveals a paradise eith majesic mountain, a unique culture heritage and a land filled with warm-hearted, friendly people.
Itinerary In Detail
3 nights / 4 days Tour

Days 1 Fly to Paro from kathmandu. Transfer to hotel. O/N (Over night0 at Druk Hotel.
Days 2 Morning Drive to the old ruins of Drukyel Dzong and a visit on the Ta-Dzong, National Museum. After lunch a 2 hour drive to Thimpu. On the way visit the Simtokha Dzong built in 1627 by Shabdrung Nawang Namgyel. O/N at Druk Hotel.
Days 3 Sightseeing tour of the memorial chorten, indigenous Hospital, Dupthop Nunnery. Lunch at Plum's Cafe. After lunch visit the Handicraft Emporium and then Tashichodzong. A fare well party will be hosted.
Days 4 Early morning drive to Paro for departure. Be - yul's representative will bid you fare well at Paro airport. Arrive Kathmandu and Transfer to Hotel.

We can customize this trek according to your travel needs.